I have obviously not been keeping up with this. I think the last post was 2010 and its 2012 now-the world may end lol!
Here are some Hukk pics from the summer before last. His color was great! He is varnishing and I thought he was going all white but thank god his coat grew in dark this winter.
CLICK TO SEE THE PICS CORRECTLY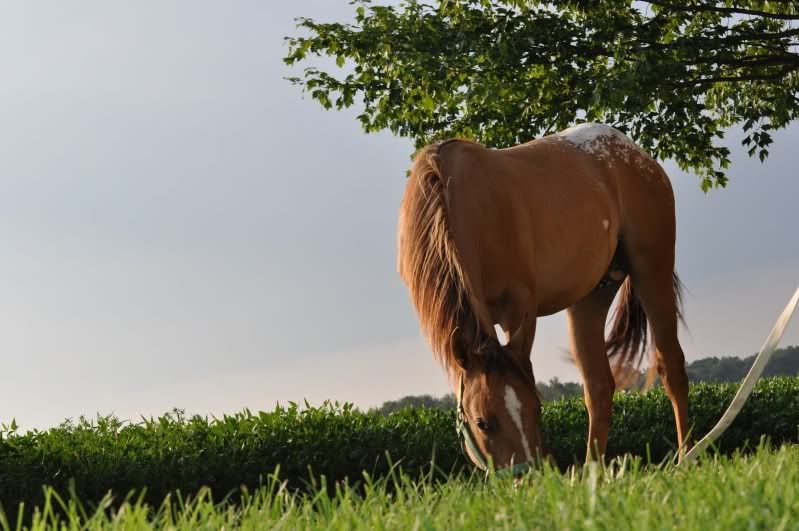 Here are a couple from this summer. You can really see the varnish here.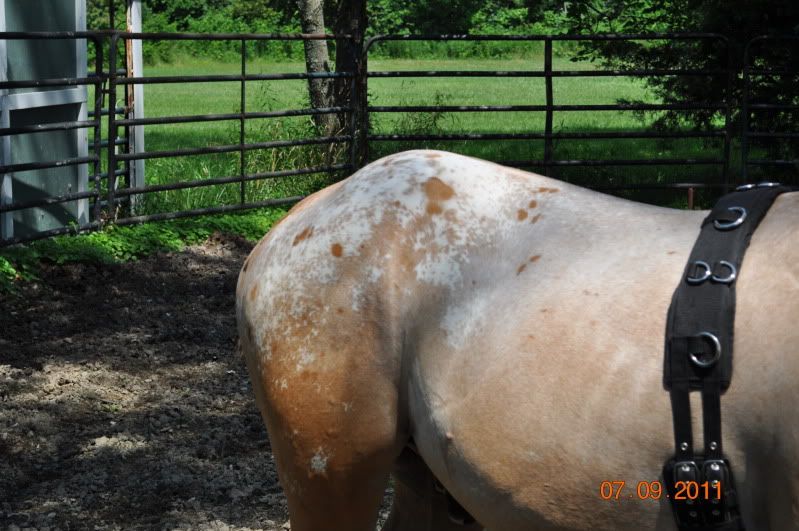 He did get gelded spring 2011. No complications and was finally able to turn him out with moody mare. Which just this last month turned out not to be a good thing because we think she chased him out in the pasture and he ended up with a muscle tear in the upper leg/back and was on stall rest three weeks and I still worry if its going to bother him. Vet says no but I am not turning them out together now. Moody mare acts like she can not stand to be away from him now of course!
I have some pics of chaz and I riding Morie and Doug this summer I may get up and some of the dogs. Hukk is still fairly short and not that thick and I debated selling him but we are so attached we will just keep him for a light riding horse if anything else. I was going to send him out for sixty days around now but with his injury I am waiting a bit.